The future is in reach
The world's most advanced hand tracking
Real interaction, in real time
Your hands are intricate and nuanced. Our software is too. World-leading hand tracking that captures all the subtlety and complexity of natural hand movements.
Leap Motion is now part of Ultraleap.
Gemini Developer Preview
We're excited to share a Developer Preview of the fifth generation of our core software, known as Gemini.
Let's build a new reality, together
Find all the tools and resources you need to develop with our hand tracking technology. Quick start guides, technical documentation, resources, support tickets, and more.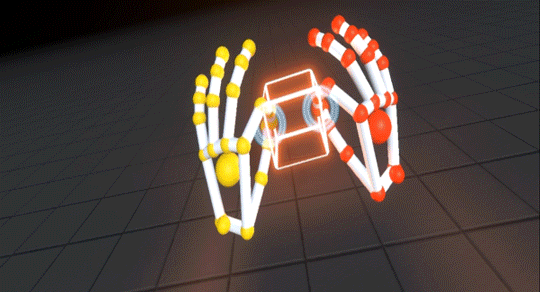 TouchFree
Add touchless gesture control to interactive screens
Our TouchFree application runs invisibly on top of existing touchscreens. Interactive kiosks and other public screens become touchless interfaces, minimizing contact with shared surfaces.
Unity
Our Unity Core Assets and Modules make it easy to design hand based user interfaces, and interactions.
Unreal
Our latest hand tracking plugin for Unreal Engine 4.25 features our Interaction Engine, user interface examples, and more.
LeapC API
C API for accessing tracking data from the Leap Motion service.
GET INSPIRED
Discover 75+ legacy desktop applications and a demo suite for virtual reality on the Leap Motion App Gallery.
Join our community
Join our community of over 350,000 developers worldwide.
Community Forum
Share your questions, insights, and projects as we build the next generation of 3D interfaces together.
Ultraleap Docs
Visit Ultraleap Docs for XR and touchless interfaces guidelines and camera placement guides.
Ultraleap Support
Need help? Check out our FAQs or raise a support ticket.
Project North Star
To explore the boundaries of interactive design in AR, we created and open sourced Project North Star.